Click here to view original web page at thetyee.ca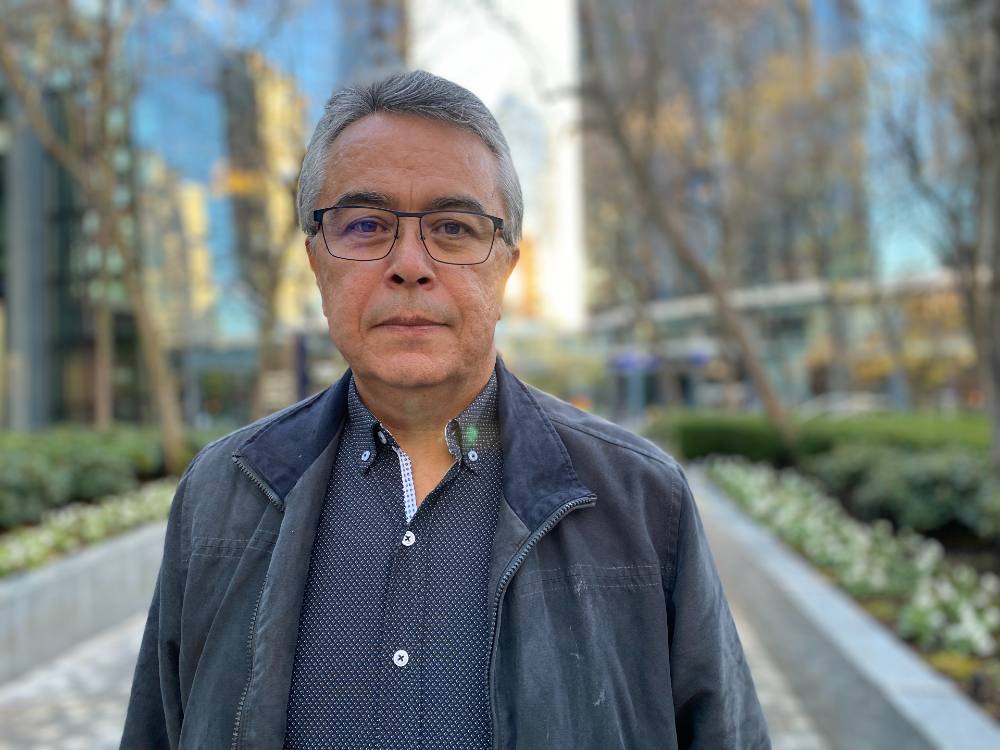 The drive from Squamish southeast to Abbotsford, which can take around two hours, passes through a changing landscape at risk of a daunting range of hazards — wildfires, landslides, tsunamis, earthquakes, flooding and even volcanic eruption.
Threats like these are top of mind for Tyrone McNeil, chair of the Emergency Planning Secretariat, Stó:lō Tribal Council president and Tribal Chief and a member of Seabird Island Band.
But he wishes people thought more proactively, particularly those making decisions, to understand the specific dangers each community is facing.
"Too often right now provincial and federal governments say the first pillar of emergency management is mitigation," McNeil said during an online discussion hosted by The Tyee and SFU Public Square called "Empowering Communities to Endure Climate Disasters." Instead, we need to be building new governance structures that understand the risk of this climate crisis and how it is evolving. We can't mitigate what we don't understand, McNeil said during the recorded event that is available to watch on YouTube.
Over the last few months, The Tyee has reported on the gaps and challenges our province is facing as it grapples with more frequent and intense climate disasters. Our series, Bracing for Disasters, revealed that people are being evacuated for weeks, not just the few days much of the province's emergency support and response is geared to address. Our systems for dealing with disasters have not kept up.
In this series wrap-up we collect 15 lessons learned along the way, including vital strategies and actions for governments and citizens as the climate crisis intensifies. We've grouped them under four themes.
TO MANAGE RISK, MEASURE IT
1. Identify the risks. "Hazards are everywhere," said Fraser Valley-based emergency management professional Tarina Colledge. "We build at the toe of mountainous slopes that land slides down. We live in river valleys where the water is carving the mountain terrain." While we can't control disasters or the landscape it's important to understand the real risks and hazards in areas we live and make decisions based on that information, Colledge said. She's part of the British Columbia Association of Emergency Managers and has over 15 years of experience in public safety.
2. Measure the risks and share the data. In our reporting for our Bracing for Disasters series, we highlighted the need for better data about evacuations to help people fleeing from catastrophes as well as for policymakers to make more informed decisions. There are major gaps in disaster risk awareness and knowledge with almost a quarter of Canadians unaware or unconcerned about emergencies and hazards, according to a recent report from Public Safety Canada.
Nationally, Natural Resources Canada publishes earthquake risk data and some limited historical flood data. The federal department is now working on "Canada's first strategic, national-level disaster risk assessment" and recently invested $164.2 million to create and update flood hazard identification data and maps.
In B.C. a 2019 preliminary risk assessment listed and mapped our province's greatest risks, which are "severe wildfire season, seasonal water shortage, heat wave, ocean acidification, glacier loss and long-term water shortage." You can view a general map to see which of the main hazards could hit your regional district.
There are growing efforts to increase hazard data and its availability. Some municipalities or regional districts have their own hazard data and use it to help with land use planning. Residents might find reports, lists or maps with information about the hazards in their communities. However, crucial public community-level data is not consistently available or easy to navigate.
3. Communicate the risks. "We have a lot of work to do to help communities better understand the risks," Minister of Emergency Management and Climate Readiness Bowinn Ma told The Tyee.
"For a long, long time, emergency management and emergency preparedness was really focused on response and in more recent years recovery from disaster," said Ma, who acknowledged there are gaps in current approaches and said the provincial government plans to modernize the current decades-old emergency management legislation. There will be a greater focus on understanding the risks and mitigating impacts before disasters hit, she said. New legislation, expected to be tabled this fall, will require government and public sector agencies to prepare and maintain risk assessments.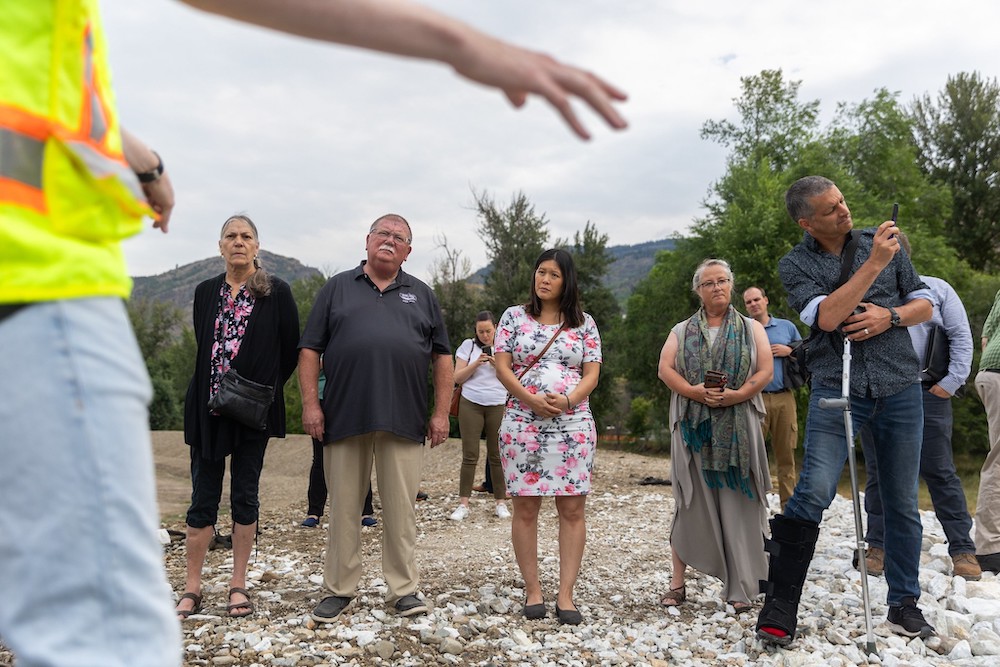 The province is developing a risk data strategy to collect more consistent data and make it available in one place. It recently invested $38 million to collect detailed landscape data which will be available to communities in a few years.
By next summer there will also be an updated risk assessment report with more information that covers the entire province, "region by region" with tools to help communities to better understand their risks. "We don't want communities to wait until that data is ready," Ma said, pointing to the community emergency preparedness fund which offers a variety of funding streams for local governments.
4. Build governance that reflects and responds to the risks. Tyrone McNeil's view that rising risks demand evolved governance structures is reinforced by the internationally recognized UN framework known as Sendai, adopted by B.C. in 2018. But decision-makers, as well as those directly impacted, need a deeper understanding of this priority, said McNeil.
"Whether I'm a farmer, a business owner, an emergency health service provider, or a Coast Salish community; it all impacts us, but it impacts us a little bit differently," McNeil said. That means educating ourselves in ways to measure the risks we face as well as how they are evolving.
WHAT HAPPENS AT COMMUNITY LEVEL IS KEY
5. Value volunteers. B.C., like Canada, has a sprawling geography and dispersed populations that present unique challenges for emergency planning. In this series we shared how emergency support services volunteers across the province help respond to everything from apartment fires to major wildfires. They also operate reception centres set up to help provide resources to evacuees after major events like wildfires or floods.
"A massive component of Canada is rural, undeveloped lands. People live off the grid, people live in areas where they don't have mailing addresses," noted Colledge during our online discussion. Not every community will have a first responder service and most of Canada's firefighters are volunteers in smaller communities. "It is a volunteer service of your neighbours that help neighbours. They may be equally impacted by a disaster," said Colledge.
Colledge shared how volunteer models can be innovated to include space for "spontaneous collaboration." This includes groups and people who step up in an emergency, but might not be part of an official response team. We should look for ways to integrate the expertise of community resilience networks, said Colledge.
6. Beef up regional funding. The geographic diversity of rural and urban communities emphasizes the need for community-focused, local strategies.
But according to McNeil, smaller local governments and regional districts are underfunded as they have smaller tax bases. Harmonizing strategies with larger communities is one way to address this, McNeil said. He sees a lot of alignment with local governments and First Nations as well as a lot of opportunity to have a common conversation and build a regional approach.
There was overwhelming support for building a collaborative regional and sub-regional approach towards flood management in the Lower Fraser region at a gathering co-chaired by McNeil this June. Working with Chilliwack Coun. and Fraser Valley Regional District Board chair Jason Lum, the forum brought together 58 different groups including First Nations, local and provincial governments, federal and provincial agencies and farm associations.
"If we work together, respectfully, we have an opportunity to move away from the current model where everyone competes for funding and tries to shape projects to fit different funding streams. We can go to the federal and provincial with action plans that we have developed together, and proactively get the funding we need," McNeil said in a press release.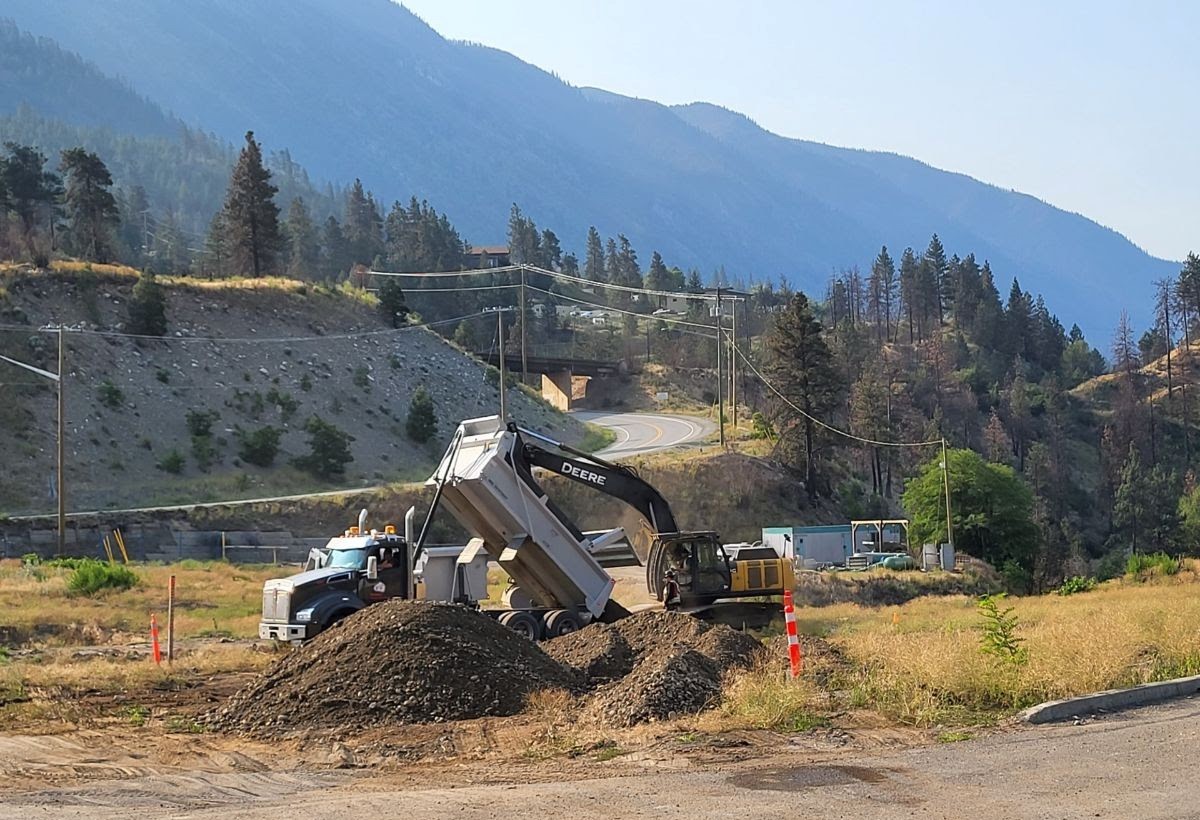 7. Make funding more flexible. "Some of the solutions really do boil down to enabling more fluidity in our grant funding mechanisms that we apply for," said Colledge. She's worked with local governments on public safety for over 15 years.
Flexibility means the ability to implement solutions to some of the wider, systemic causes of climate disasters, she said. "So that when we're sitting here looking through the lens of emergency management, preparedness, climate adaptation, we're not just applying for grants that can help us build our response capacity, we might be able to apply for grants based on our local need to empower more opportunities that naturally reduce our footprint on the planet."
'RECOVERY IS A MARATHON'
8. Collaborating revives the spirit. After disaster strikes, community members working together on shared goals can yield big benefits, said Susan Dobra, who survived the devastating Camp Fire that levelled her town of Paradise, California. Dobra, a community advocate, noted that local arts organizations lost their spaces and realized that it was a losing game to compete for the same funds to individually build back each spot. Instead, they decided to come together and collaborate to create one art centre in Paradise to serve all the groups.
"The best thing I think we learned is to start to pool our resources, start to collaborate with each other and, identify common goals and use that energy to set priorities," Dobra said.
Building community-level resilience through collaboration is what drives groups like the Empowered Communities Program in San Francisco and Preparing Our Home which brings together young Indigenous leaders.
9. Don't wait for a calamity to forge connections. Dobra had been volunteering with a group focused on community gardening and promoting sustainability. After the fire, that group became a space of healing and recovery for her, and others. The group, Paradise Community Guilds, connected and met daily for the first week or so, then weekly for the next year and a half. People gathered to share all kinds of information about their recovery journeys like, how to get gas money, how to navigate insurance claims or what building materials to consider.
"It was just really important to have those relationships already in place so that we could hit the ground running," Dobra said. "Because your community and the places you met are gone."
Dobra and Feist shared how neighbours, friends and complete strangers stepped up to help as their communities burned. Now, both their communities are on the road to recovery and rebuilding. "We're still grieving," said Feist as the conversation closed. Part of recovery is learning how to grieve together, added Dobra.
10. After disasters, minds need healing. "Recovery is a marathon. It's not a sprint," Dobra said. Nearly five years after the Camp Fire smouldered to a stop, emotional burnout is a huge issue as the community continues to rebuild. Those who have been sprinting are depleted, she said.
In our series we reported on the growing and crucial need for more mental health support after a disaster including having a place to gather and share stories and experiences. These spaces can be a crucial resource for folks as they navigate the uncertainty ahead.
Michele Feist, a retired mental health nurse, lost her home in the 2021 Lytton fire. The disaster destroyed almost all the buildings and infrastructure in the small village and scattered hundreds of displaced residents across the province. After months of uncertainty, Feist resettled in Williams Lake. "We know what happens after a disaster. People are traumatized, they can't sleep," Feist said.
11. Sharing grief is vital. A poignant part of the healing process for some members of the Lytton community was when they were able to share their grief and hold a memorial for the wildlife and animals that were lost in the fire, Feist shared in The Tyee's online public event. Without a place to physically gather, Feist said it also helped to connect with people through online spaces like Facebook groups.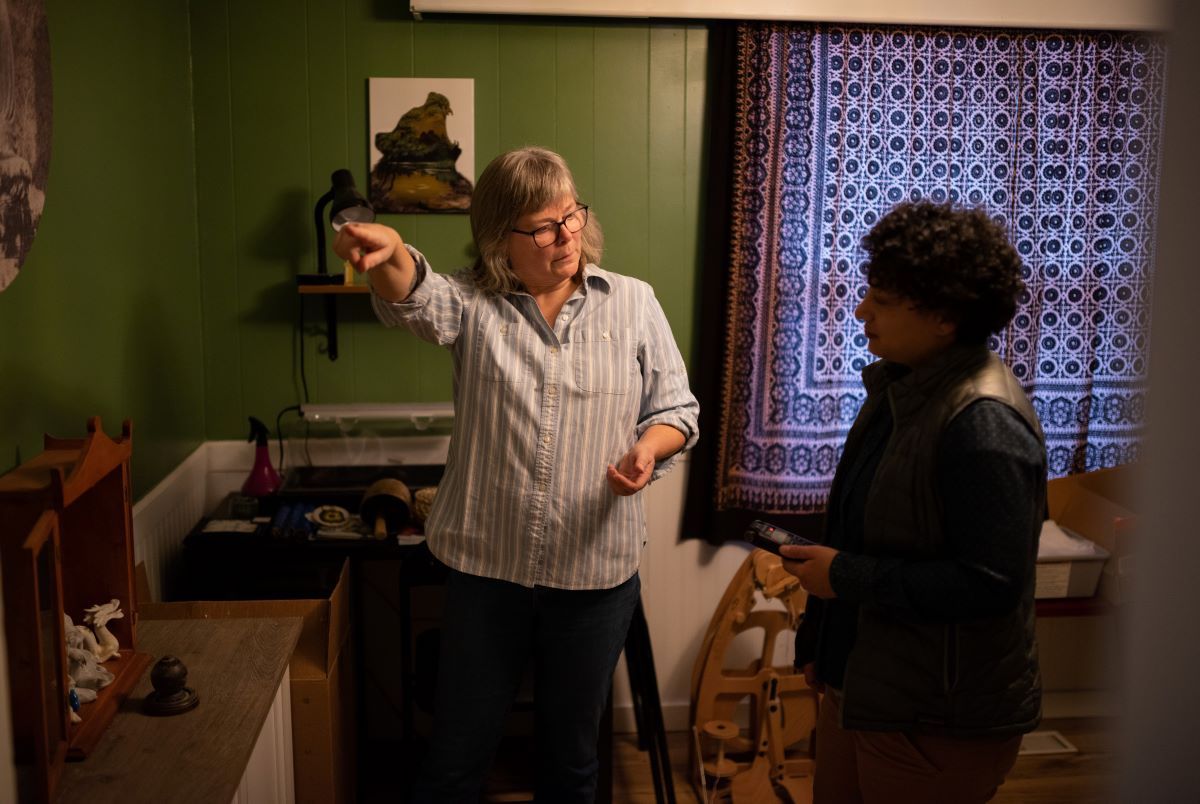 12. Recovery is culturally specific. McNeil envisions a more holistic approach to helping people after a disaster, one that also includes a greater cultural competency when working with Indigenous communities. "Our model will be building in our traditional foods and our traditional ways of looking after each other's mental and physical health." In big disasters, the response could look more like humanitarian aid, McNeil said.
He's been pushing for greater transparency from the provincial government as they work to modernize current emergency management legislation. McNeil was asked to sign a non-disclosure agreement before seeing more details on the draft legislation, preventing him from sharing details. For McNeil and the communities he works with, that approach does not allow First Nations the opportunity to give their free, prior and informed consent: which the province committed to through the Declaration on the Rights of Indigenous Peoples Act.
"We want to impress our worldview, our values, our priorities in [Emergency Program Act] modernization. And I assure you that local governments and other folks like farmers and ranchers and all those folks, they're gonna want to do that too," said McNeil. "But there's a barrier there with an NDA."
Minister Ma told The Tyee that non-disclosure agreements are needed to respect "parliamentary privilege" to allow elected members of the legislative assembly to be first to see tabled legislation. The Ministry of Emergency Management and Climate Readiness is providing other ways to engage with the process through workshops and sharing some details of the legislation.
"I really encourage the province and governments to look at things differently, do business differently, be more transparent, be more engaging than the old consultation process," McNeil said.
PLAN FOR THE ONGOING CLIMATE CRISIS
13. Build and rebuild with the changing climate in mind. Building resilient communities and infrastructure doesn't just come after a disaster hits, it starts now, McNeil said. For example, infrastructure policies that encourage green roofs on big buildings and more permeable parking lots that absorb water. "That's the piece that's listening right now, the proactive nature of doing things in advance," he said.
"There's a lot that needs to go into the planning and development realm," Colledge said. Creating communities where people can afford to live and work within a walk or public transit ride away can go a long way to reducing our greenhouse gas emissions.
"Extreme weather events are here. They're not in the future, and they're happening to your neighbour," said Feist. Her new community of Williams Lake is also no stranger to wildfires. In 2017, thousands of people were evacuated as multiple fires threatened. Now, she feels the conversations she has with neighbours are more grounded in the reality of our changing climate.
As Paradise started to rebuild, Dobra said it was hard to shift away from lumber and push for new, alternative materials. It requires a paradigm shift plan for the climate crisis.
"It's so important to make sure that people understand the connections between climate change, and the disasters that are happening," said Dobra. "Climate change took this down, let's not contribute to climate change in the way that we rebuild."
14. Self-reliance begins with being prepared. Colledge warned against anyone holding the vaguely comforting assumption that were a disaster to strike, you'd soon be visited by professionals ready to assist in your hour of need.
"A disaster, by its very default, means that the societal structures that maintain our society are beyond their capacity," Colledge said. "This belief that during a disaster, someone shows up to help is completely awry from the definition of disaster.
We need to become more personally accountable to prepare on how we keep ourselves safe in those environments, and how we help our neighbours."
15. Read and share The Tyee's guide. As part of our series, we also created a guide to how individuals can prepare for disasters. It was informed by the experts and climate disaster survivors we spoke to throughout the series and we are grateful for their insights.
This completes The Tyee's series 'Bracing for Disasters,' a project funded by the inaugural Lieutenant Governor's BC Journalism Fellowship. The Tyee retained complete editorial control of this series.